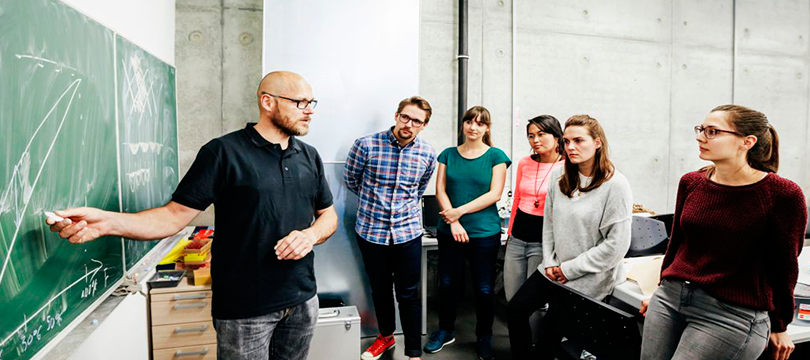 18

to

22
May20
8

to

12
June20
17

to

21
May21
7

to

11
June21
This training course in "Montessori Educational Method" aims to develop in students professional competences as future teachers of the Montessori Method to children from 1/2 to 6 years of age. Participants will learn more about Montessori, approaches to providing a Montessori inspired learning environment and how to use her methods and techniques. This course includes practical lessons, seminars, field works, thinking tools, technical visits, and conferences with experts.

MAIN OBJECTIVES:

To give participants an adequate grounding in the Montessori principle and philosophy.
To understand child psychology and child development
To value the teaching aids developed by Maria Montessori
To learn the Montessori environment and the role of a Montessori director.
To stimulate moral and ethical education
Methodology:
In the framework of Erasmus + Programme, we are going to develop our courses based in both formal and informal education methodologies. We will start with an introduction of the new methodology and with a theoretical approach. In order to stimulate the active participation of them we will use dynamic activities, like:
Study cases
Discussions in the classroom with directors of private institutes
Role-plays
Guidelines
Technical visits to schools for first hand experience
Programme:
DAY 1:
INTRODUCTION: Main ideas of Montessori Pedagogy.
CHILD DEVELOPMENT THEORY: Stages.
MONTESSORI METHOD VALUES: "NORMALIZATION".
DAY 2:
MONTESSORI SCHOOL:
Settings.
Materials: How to get them.
Educators.
Practice: Design and organize a Montessori classroom.
DAY 3:
TRADITIONAL SYSTEM VS MONTESSORI METHOD.
MONTESSORI FOR INTELLECTUAL GIFTED CHILDREN.
ALTERNATIVE SCHOOLS AND OTHER OPTIONS IN SPAIN. Main differences between Reggio Emilia and Montessori.
MONTESSORI IN SPAIN:
Asociación Montessori Española (AME).
How to become a guide or assistant.
How to take part as school in AME.
PRACTICE: ACTIVITY PLANS FOR SPECIFIC SITUATIONS
DAY 4:
ELEMENTARY SCHOOL: Cosmic Education. 5 Great Lessons.
DEBATE: MONTESSORI METHOD CRITICISM
Not enough interaction: lack of socialization.
What happens after Montessori?
No time for childhood.
Too much structure.
Elitist? Prices for enrolling and becoming a guide in Spain.
MONTESSORI IN THE WORLD TODAY:
Humanitarian work abroad.
Montessori for current business demands.